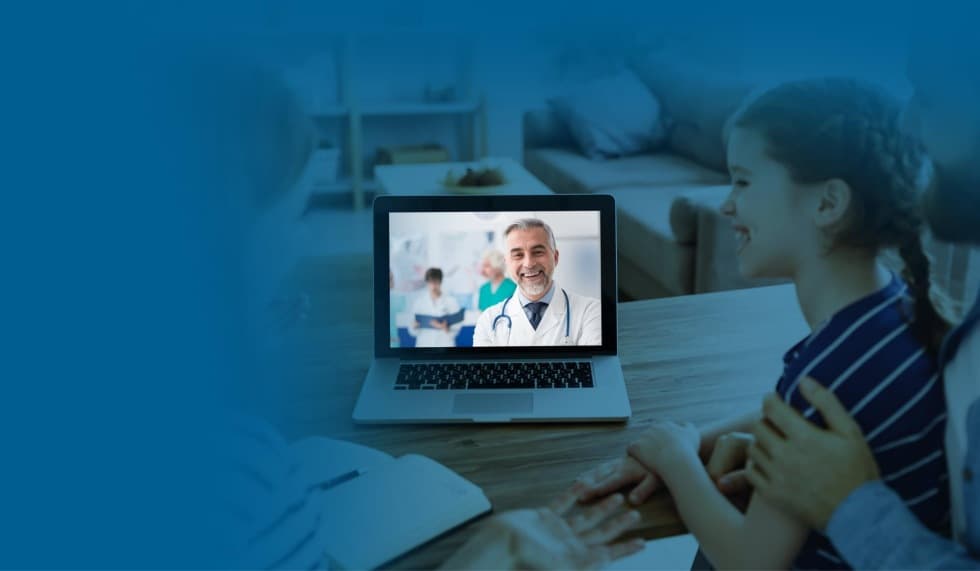 In the Consultation you will find
Medical doctors
Like any doctor's office, our virtual one has its own medical doctors.
They are not robots but real people who are ready to provide a consultation whenever you need it.
And you choose how the consultation will be conducted. That can be by phone or via video call via our secure platform.
Our doctors will:
provide you with information on drugs as well as their effects
recommend what specialist to contact with your problem
discuss your health condition with you and suggest next steps
help you find alternatives to your existing treatment
explain the findings of specialist medical examinations, as well as technical terms from medical reports
Information
Our team of coordinators always provides you with up-to-date and reliable information in the field of health, healthcare and prevention.
For example, you can call them when:
you need to find the nearest emergency room
you plan a trip abroad and wish to know if you need to have any vaccinations
you wish to know what you can claim for on your health insurance policy
you need to find a contact for a specialist
you need to have a specialist medical examination and wish to find out where it can be provided
Help with appointments
Have you got a referral to a specialist? Do you need to know where you can get your MRI or ECG done? We will find a suitable medical facility and book you for an outpatient examination.
No more wasting time calling doctors and seeing if they can accept you. We will arrange it for you. And we can also arrange for an income during hospitalization, for example, if you need to undergo a planned operation.
Psychological counselling
Mental health is just as important as physical health. And from time to time, each of us struggles with stress, fear, anxiety or insecurity. Just as with a fracture you go to the doctor, in case of mental discomfort it is also okay to seek professional help. That is why in our Consultation, you will also find experienced psychotherapists who will provide you with a consultation over the phone and help you cope with difficult life situations.
How does it work?
Do not expect any complexities with us. If you have decided to purchase this benefit for your team, it will be just a piece of cake.
Click on the I WANT THIS BENEFIT button to send us your order.
We will issue an invoice and when you pay it, we will send you the registration data to our online portal. There you will upload a list of your employees.
Send information about the new benefit and instructions on how to activate it to your employees.
Administration of it is very simple. Employees in the portal can be easily removed at any time and you can then use the free slot for someone else or cancel it altogether.
1) Who are our medical doctors?
On weekdays during working hours, you will probably meet one of our doctors, who are an integral part of our medical assistance center. In case you need a consultation in the evening or on a weekend, we will connect you with one of the doctors who work for us as external specialists. However, you can be sure that all our doctors have the required medical education, use the title of MUDr. and have many years of practical experience from the Czech Republic and abroad.
2) Is Consultation a tax-deductible employee benefit?
For an employer, the Consultation means a tax-ineligible expense pursuant to Section 25 (1) (h) of the Income Tax Act. For employees, the Consultation is exempt from income tax, in particular pursuant to Section 6 (9) (d) (1) of the Income Tax Act.
3) What is the price of the Consultation as a corporate benefit?
The monthly fee for one employee is 49 CZK.
4) How is the corporate benefit paid?
At the beginning, you set the number of slots (employees) to whom you want to purchase the benefit (e.g.: 100 employees x 49 CZK = 4,900 CZK per month). For a month, you will always pay at the end of the month preceding it, i.e., it is paid monthly, always a month in advance. In the event that you need to change the number of employees during the cooperation (reduce or add), it is always possible to make this change from the following month, if you have not already made the payment of the benefit for the following month.
5) For how long is the contract concluded? How can I terminate the contract?
By default, we conclude the contract for an indefinite period of time, with the fact that you can terminate it at any time from the following month. (You will let us know in March that you do not wish to continue, and we will end the cooperation on the last day of that month.)
6) How do I add or remove employees I pay for?
Currently, by writing us a request to do so. Later, it will be possible to add and remove employees directly in the employer portal.
7) How do I know if my employees have registered to use a benefit?
In the portal for employers, you will see an overview of employees already registered, but also those who have not yet registered.
8) How do I find out what the usability of the service is for my employees?
Based on an individual request, we will prepare a report on the use of services.
9) Do you also provide these services in English?
Our coordinators and doctors speak English.
10) Can we use the Consultation service for medical examinations of our employees?
The Global Assistance Consultation is a corporate benefit and does not replace or provide occupational medical examinations.
11) What is the minimum number of employees that we can register for the service?
The acquisition of the benefit is not conditional on any number of employees. You can buy the service if there are five of you in the company, but also 5,000.
12) Can I buy the service as a self-employed person?
Yes, you can. The condition for the arrangement of the service is to have an IČO (Business Identification Number).
Didn't find an answer to your question? Dont't hesitate to ask us.
You could be interested in
Other assistance services of Global Assistance
Medical Assistance
assistance for travel insurance abroad and overseas provided worldwide
Home Assistance
helps in emergency situations related to apartments and houses
Legal Assistance
helps to solve legal problems in the Czech Republic and Europe
Concierge Asistance
helps to obtain information about the services of third parties